California Has a Posse in Tug-of-War With Trump Over Electric Cars
Source: By John Lippert, Bloomberg • Posted: Wednesday, October 31, 2018
Mary Nichols, the powerful clean-air regulator in California, can count on GM and more than a dozen states. Just don't suggest she's recruiting an opposition army.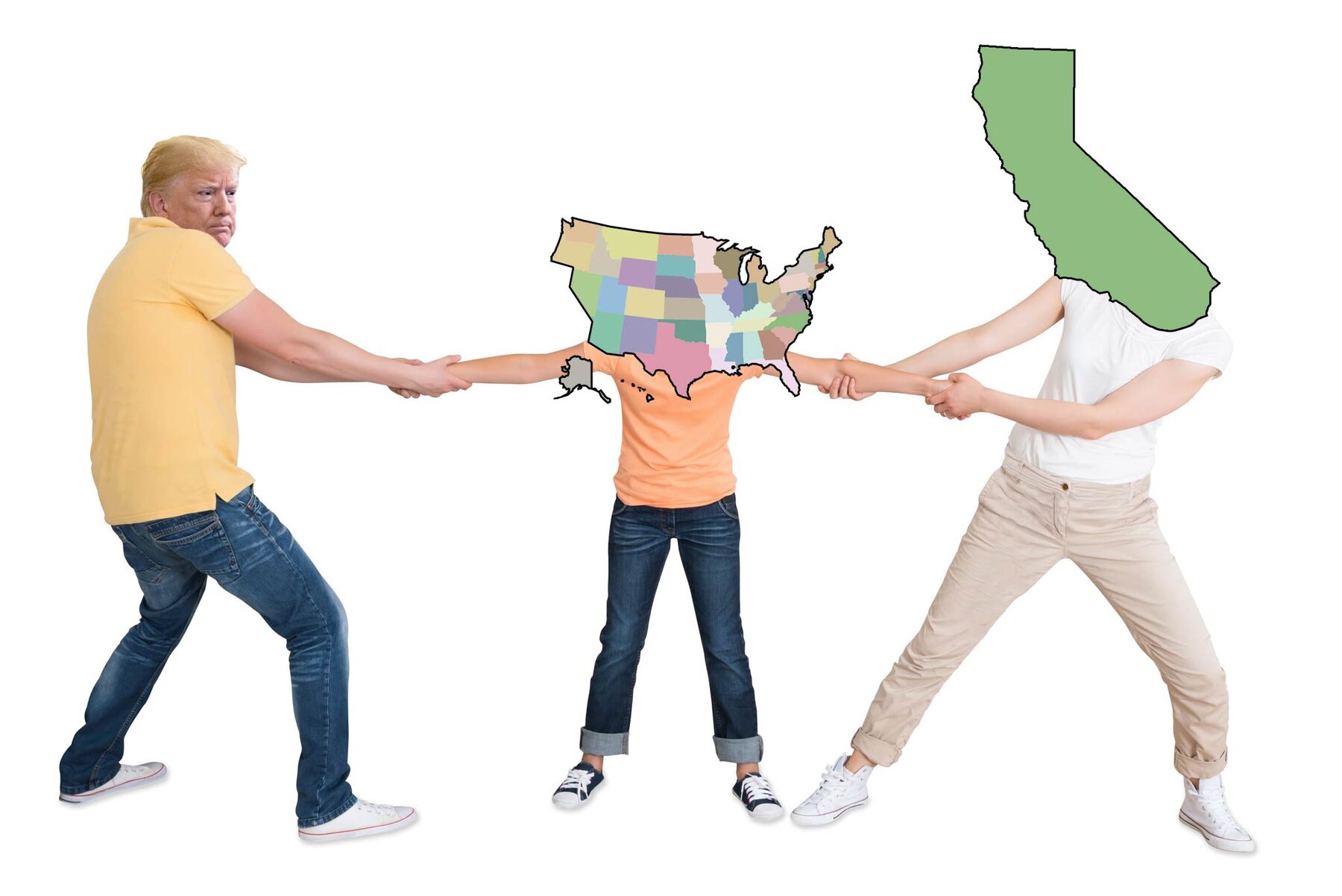 A few weeks ago, California's clean-air regulator flew from Los Angeles to St. Paul, Minnesota, to give a speech. A crowd of 600 environmental activists had gathered to talk about the importance of speeding up the transition to electric cars.
"I think our two states, California and Minnesota, will be able to do a lot together," said Mary Nichols, chair of the California Air Resources Board.
This is what environmental diplomacy looks like under President Donald Trump, with powerful state-level regulators, local political leaders, and activists quietly conferring over how to counteract the federal attempt to roll back carbon dioxide limits on cars and trucks. If California has emerged as the unofficial leader of the environmental opposition, with an alternative vision for requiring increased sales of electric vehicles, then the 73-year-old Nichols is the de facto field commander.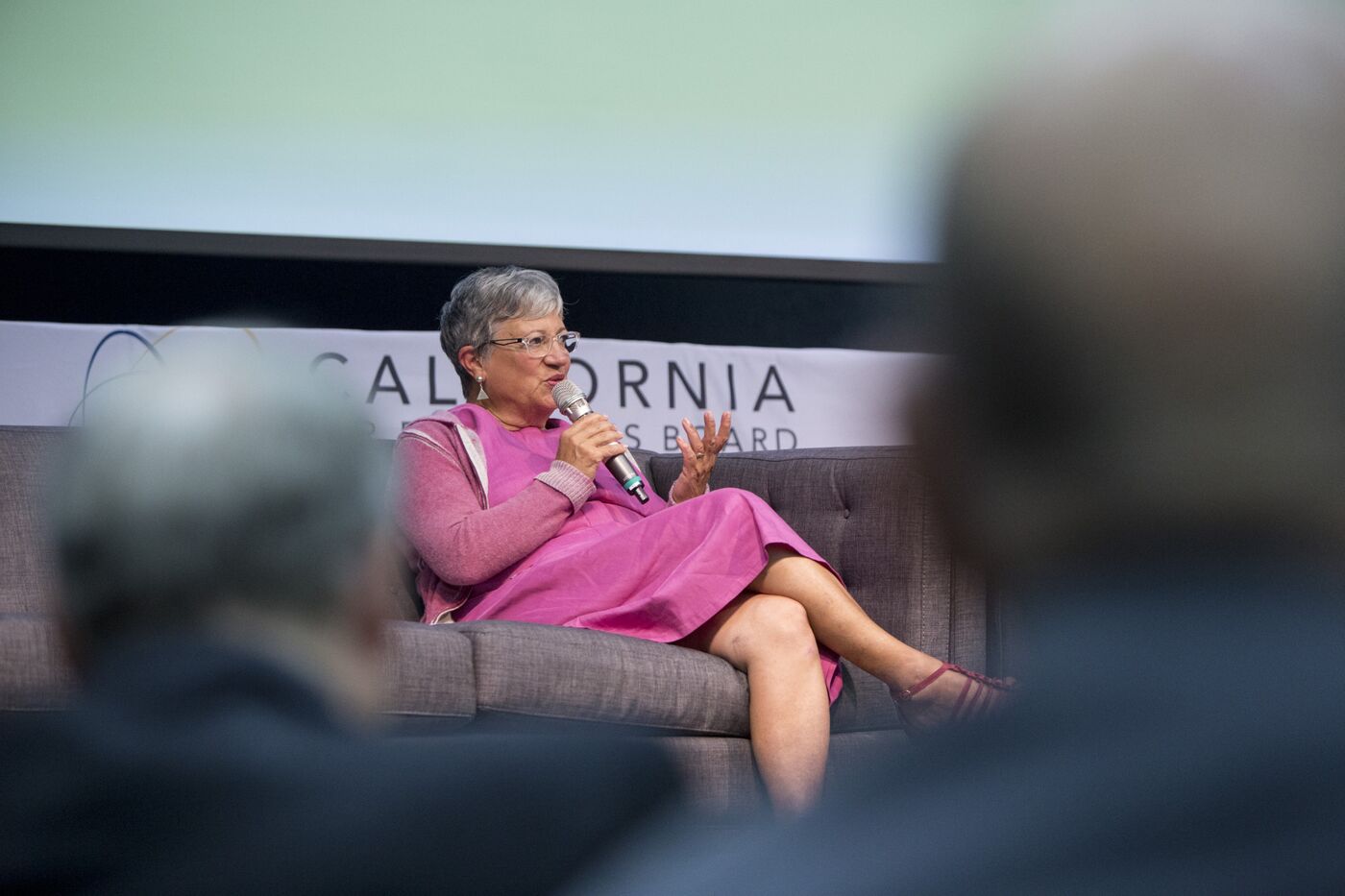 Back in August, Minnesota joined 18 other states and the District of Columbia in labeling the rollback as "reckless and illegal" and promising to block it in court. Don't suggest to Nichols that this is evidence she's organizing an army. "Contrary to what you might assume, California is not out recruiting," she said in an interview. "We're happy to assist. When called, we will always spend time on the phone or, if it seems important, people will come visit us or we'll go visit them."
On a political level, Nichols knows that alliances can be risky. "Every state wants to preserve its own identity and its own authority," she said.
But Trump's plan to revoke the right of California and other states to adopt tougher greenhouse-gas limits is the sort of incursion into the autonomy of the states that has strengthened Nichols' hand and drawn other regulators—even from reddish states—closer to her policies. Of the states siding with California against the federal rollbacks, seven have Republican governors.
Nichols and the California side even gained powerful industry support on Friday when General Motors Co. proposed going nationwide with a policy modeled after California's zero-emission vehicle policy, which mandates sales of electric vehicles. Mark Reuss, GM's executive vice president of global product development, told reporters that "we know that we can do better" than Trump's proposal.
California's influence runs deep and can be found across the country. In Colorado, at the behest of outgoing Democratic Governor John Hickenlooper, regulators will vote on adopting the same greenhouse-gas limits as California next month, with a second vote in December on whether to consider mandating the sales of more battery-only and plug-in hybrid cars. Virginia's governor recommended similar California-inspired measures last month.
All this resistance could come to naught. Supreme Court Justice Brett Kavanaugh's appointment has reinforced the Trump administration's belief that the rollback can withstand legal challenges, two people familiar with the situation said.
Yet having more states line up with California could affect the outcome, said Ann Carlson, a law professor at the University of California at Los Angeles. If electric-car sales rise as more states require them, manufacturers could have a harder time arguing that compliance costs are too high. And the states that are requiring zero-emission car sales are doing so not just to fight climate change but to limit toxic pollutants like soot and smog, as required by the Environmental Protection Agency itself.
"States are relying on the zero-emission standard to comply with federal law," Carlson said, "and the federal government is trying to undercut their ability to do that."
In August, the EPA and the National Highway Traffic Safety Administration proposed freezing federal fuel economy requirements at a fleet average of 37 miles per gallon starting in 2020. Under current Obama-era mandates, the average would have continued rising to about 47 miles per gallon by 2025.
The Trump rollback would also strip California of its authority to regulate tailpipe carbon emissions and mandate the sale of electric cars. That change would have a national impact because in 1970 Congress gave the power to write clean-air rules tougher than the federal government's only to California, a desert state shrouded in smog. As things stand today, if other states also want stronger rules, they must cut and paste from what California has put in place.
This helps explain why so many out-of-state regulators and activists seem to be flocking to California's stricter environmental banner. In emotional testimony before legislators in Sacramento last month, Jared Snyder, deputy commissioner of the New York State Department of Environmental Conservation, described California policy as necessary to protect his state nearly 3,000 miles away. "Sea levels are projected to rise by up to six feet by 2100, which would make flooding of New York's tidal areas routine,'' he said.
At this same hearing, Stuart Clark, air quality manager for the Washington Department of Ecology, warned that millions of his state's residents are already breathing toxic soot from wildfires. Because of climate change, Clark said, the fires will devour twice as many acres annually by 2050 as they do today.
Michael Noble, executive director of Fresh Energy, the environmental group that invited Nichols to St. Paul earlier this month, has a personal reason for wanting Minnesota to adopt California-style standards. "We wanted a plug-in electric for our family," he said. "We could only find one within 250 miles of our house, but we found hundreds in California and Washington."
Next week's midterm elections could add new allies to California's cause. The Democratic front-runner in Illinois's gubernatorial race, JB Pritzker, is promising to comply with the 2016 Paris Agreement on climate change, including a commitment to boost electric cars, even though Trump pulled out.
Colorado's independent Air Quality Control Commission will begin voting next month on California-style mandates. "It's unfortunate that the federal government has decided not to take a leadership role,'' said Martha Rudolph, environmental programs director at the Colorado Department of Public Health and Environment. That division is mirrored in the state itself: Hickenlooper, the Democratic governor, asked regulators to look at tougher standards while the state's Republican attorney general, Cynthia Coffman, refused to join the anti-Trump lawsuit.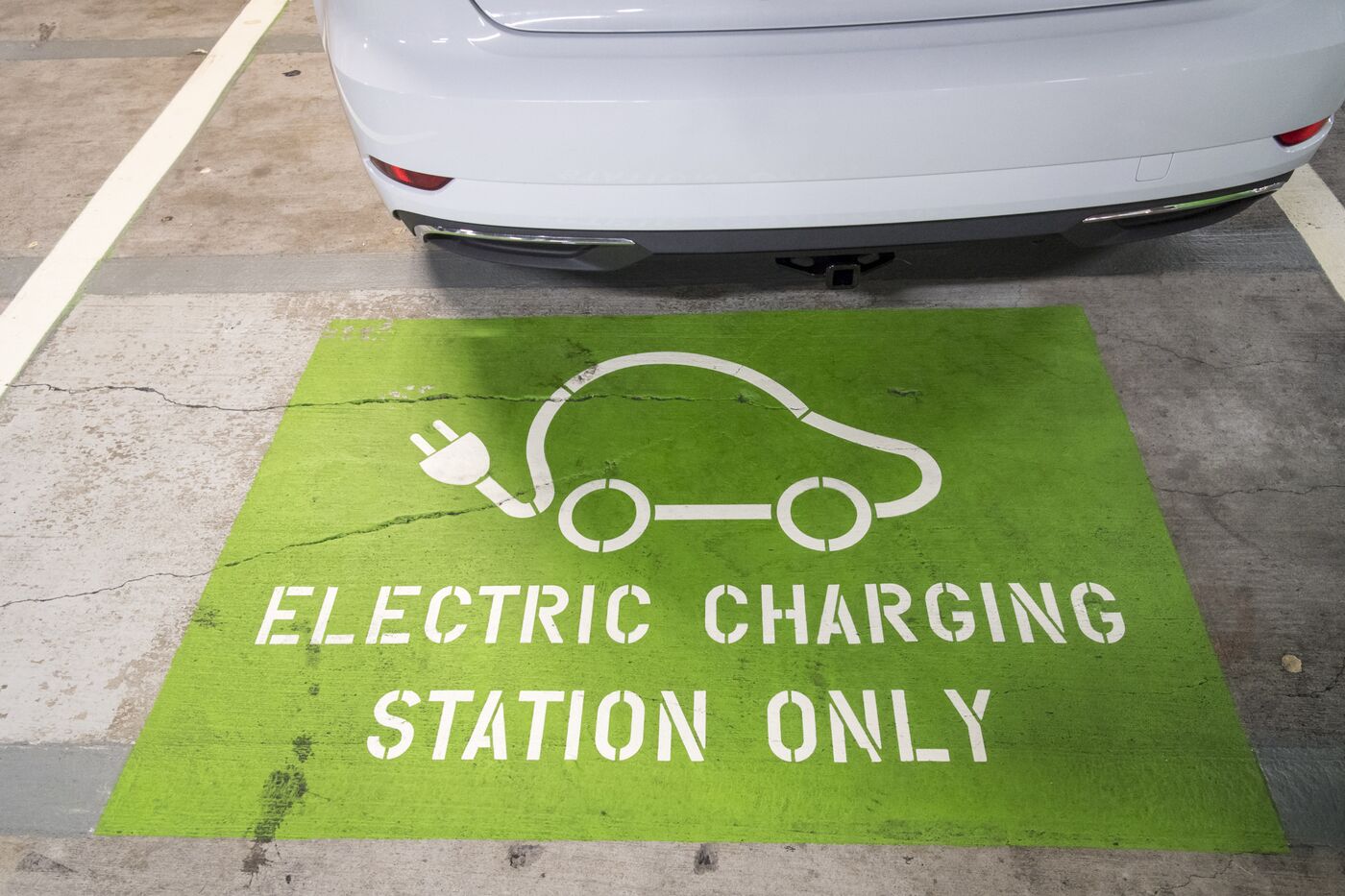 If Colorado adopts the California zero-emission standard, 10 percent of new vehicle sales would need to be battery-only or plug-in hybrid by 2025. "That seems like a long ways away but it's really only six model years,'' said Tim Jackson, head of the Colorado Auto Dealers Association. Zero-emission vehicles, he points out, only account for 1.6 percent of sales in the state right now.
The deadline for public comments on the Trump rollback passed on Oct. 26. Nichols had been planning a formal counter-proposal, but in a Friday press conference she seemed pessimistic. "I don't see any way to take what's out there and turn it into an acceptable proposal," she said. If she changes her mind she would still have standing, at least until the Trump rollback takes effect, because she has a legally-binding agreement to link Sacramento's greenhouse-gas limits with Washington's through 2025. This makes her a leader of the opposition, even if she prefers not to see it that way.
"It's just that California has a particular brand, just like Texas," she said in the interview. "Some people don't want to be the next California."
If nothing else, having more support from other states will give California more clout in the bifurcated market that U.S. automakers could face for years as the dispute gets dragged through the courts. California and the 12 states plus the District of Columbia that have already adopted its rules now account for 34.6 percent of U.S. vehicle sales, according to researcher IHS Markit. That total would jump to 48.1 percent if all the states now threatening to sue Trump, plus Colorado, followed suit.
"What these states are demanding can't be ignored," said Devin Lindsay, an IHS Markit analyst. "As more of them sign on with California, automakers will have more incentive to invest in low-emission and battery-electric vehicles, even if the federal fuel economy standards get pulled down.''
Perhaps other states will opt to back California's defiance of Trump. Nichols, however, insists she doesn't know anything about that. "You should really talk to someone else," she said, "because I really don't keep track of it."
— With assistance by Jennifer A Dlouhy, and Ryan Beene