Buffett's Squeezing More Power Out of Wind With This Software
Source: By Jim Efstathiou Jr., Bloomberg • Posted: Tuesday, January 16, 2018
Operators of U.S. wind farms including Warren Buffett's energy company are turning to technology designed to squeeze more power out of every turbine.
MidAmerican Energy Co., a unit of Berkshire Hathaway Energy Co., is using software from Uptake Technologies Inc. that gathers data from turbines to help operators spot potential malfunctions before they happen. In one case, a bearing failure was spotted and fixed at a "significant cost saving," Adam Wright, MidAmerican Energy's chief executive officer said in an email.
As the U.S. wind-power fleet matures, operators are turning to refurbishments and predictive software like Uptake's to boost output. A 1-percentage-point increase in turbine availability across the industry is comparable to the power from 450 turbines or one coal-fired power plant, according to a report Friday from Chicago-based Uptake.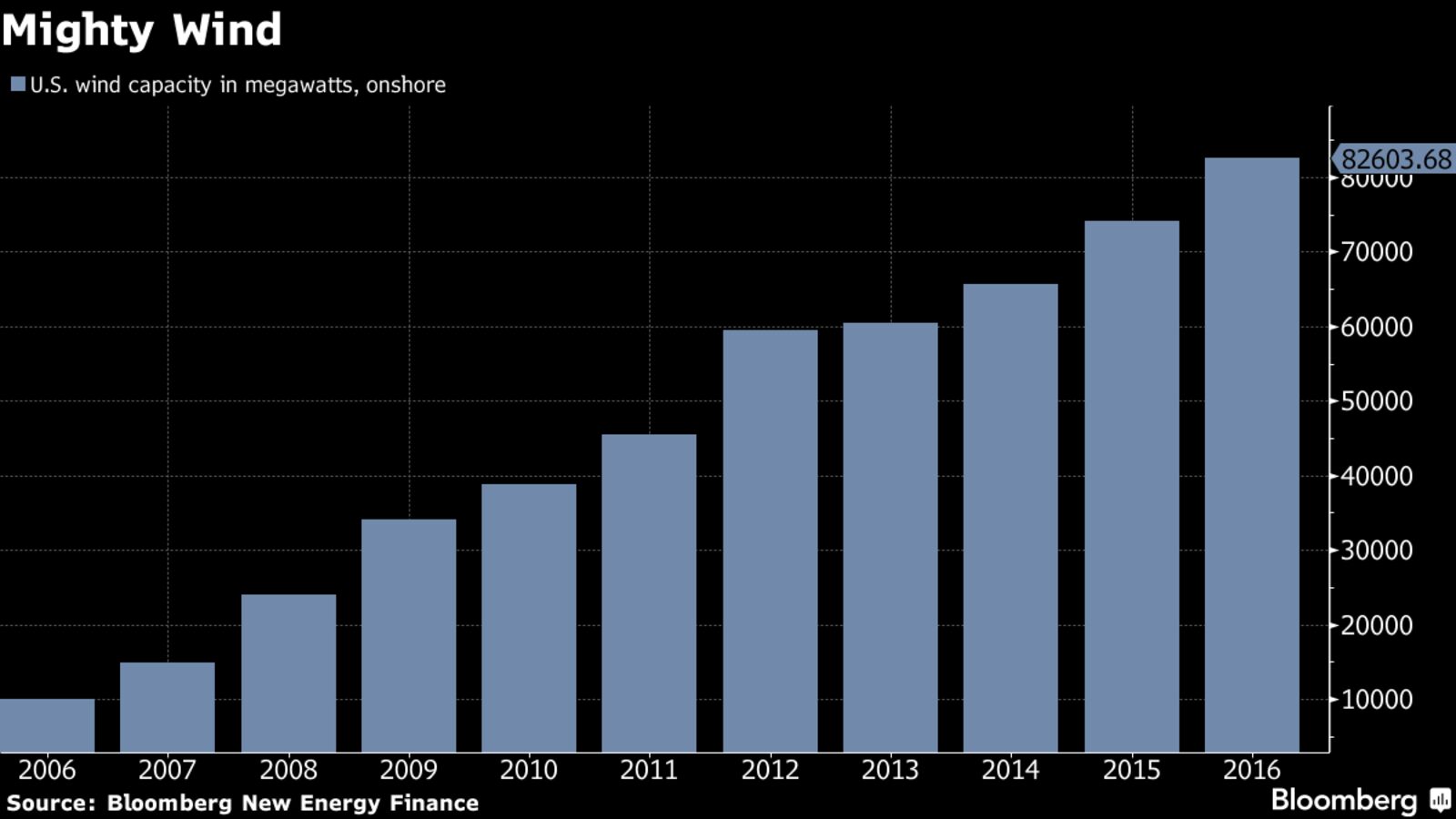 "Manufacturers aren't going to have as many turbines that they need to install and might focus more of their efforts on the operation and maintenance side," said Alex Morgan, a New York-based analyst at Bloomberg New Energy Finance. "It seems like it's the future."
MidAmerican Energy, which operates about 2,200 turbines, is planning to install Uptake software across its entire fleet, Wright said.
Uptake said in November it had arranged $117 million in series D funding, and recently signed a pilot agreement with another U.S. operator.
"These types of predictive insights are just going to become common place in the next decade," Sonny Garg, Uptake's head of global energy solutions, said in an interview. "There's just too much value being lost."