Bill to penalize utilities for renewable energy returns to Wyoming Legislature
Source: By Casper Tribune • Posted: Thursday, February 13, 2020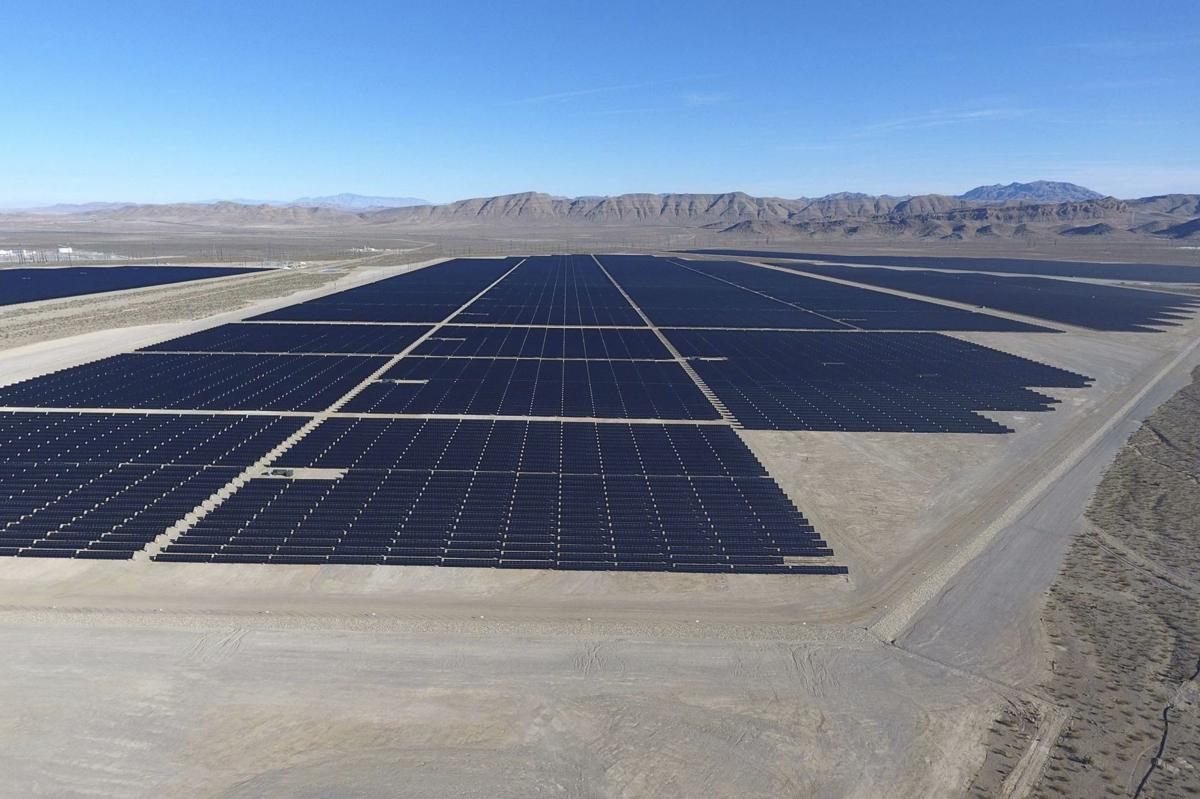 Wyoming lawmakers proposed a bill this week that could penalize utility companies for using renewable energy sources to supply electricity to ratepayers.
Sponsored by the Senate Appropriations Committee, Senate File 125 would require energy utilities to provide a vast majority, 95 percent, of their electricity from a restricted list of energy sources by 2021. Eligible generating sources include coal, oil and natural gas — the state's primary economic engines. By 2022, utilities would be required to procure 100 percent of their electricity from the list of sources.
But utility-scale wind and solar power are glaringly absent from the list. That means, if a utility chooses to invest in renewable energy sources, the state could penalize the company with a fine for each megawatt of energy not produced from the sources deemed acceptable.
"Essentially there's a penalty if you're relying on renewable energy," said Shannon Anderson, an attorney with Powder River Basin Resource Council, a landowners group supporting the expansion of solar energy in the state.
It's not the first time the bill has been in the spotlight. In 2017, Sen. Larry Hicks, R-Baggs, sponsored a similar bill, but his draft legislation quickly flopped.
As of Wednesday, this year's drafted bill has yet to be introduced or receive a vote, according to the Senate President Drew Perkin's office. But it's one of several bills drafted during the first week of the Equality State's session in an attempt to inject more life into the state's coal industry and beat back utilities' steady divestment away from coal.
"The bill is a statement of support for our (coal) industry," University of Wyoming economist Rob Godby said. "We are now looking at significant disruption of local communities based on coal-fired power plant closures."
The state's largest utility company forecast a somber future for its two dozen coal units pumping out electricity in October. The company, PacifiCorp, plans to retire two-thirds of its coal fleet by 2030, including units at Naughton in Kemmerer, Jim Bridger near Rock Springs and Dave Johnston in Glenrock.
"To be honest, the state of Wyoming was kind of caught flat-footed when those closures were announced," Godby said. "It just hadn't been something that had ever been imagined here."
This week's draft bill attempts to ease the forthcoming economic disruption by subsidizing energy sources integral to Wyoming's economy, like coal. Setting up financial disincentives for utilities to invest in renewable energy could preserve the state's dominant fossil fuel market.
But some economists question how a bill like this would ultimately affect ratepayers' pockets. For one, Godby cautioned lawmakers to look more closely at the economics of the bill. Renewable energy can often be a more cost-effective option for electricity generation. Utility costs for Wyoming consumers depend largely on how much it costs a utility to generate electricity.
"If you're going to impose that kind of tax on producers in Wyoming, it's very likely that most of that cost will fall on the people of Wyoming," Godby said. "A lot of people don't believe that renewables are as cheap as they are, that gas is actually cheaper than coal and coal is relatively speaking expensive to run."
The bill may not make it very far, analysts noted. When lawmakers first introduced the bill in 2017, many considered it a political move, a reaction to other states' introduction of renewable energy portfolio standards.
 The House Appropriations Committee also introduced
a bill
 to impose a $1-per-megawatt-hour excise tax on electricity produced from solar energy sources this week.
Friday marks the final day lawmakers can introduce bills.