Biggest Problem for U.S. Offshore Wind? Ports Are Too Small
Source: By Jim Efstathiou, Bloomberg • Posted: Tuesday, April 10, 2018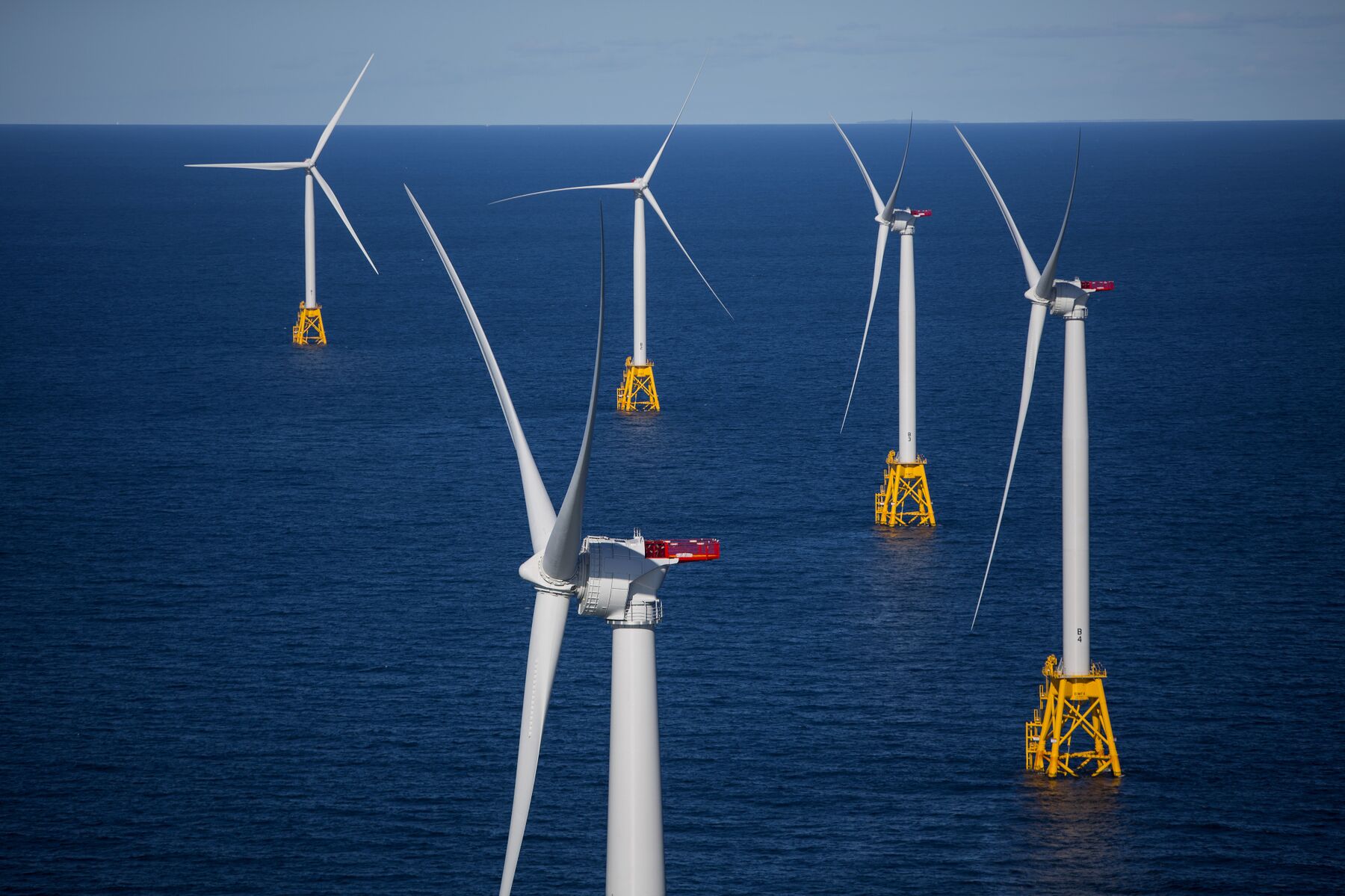 The  Block Island wind farm off the coast of Rhode Island. Photographer: Eric Thayer/Bloomberg
U.S. offshore wind developers have a space problem.
Giant windmills with rotors that can stretch as high as 600 feet (180 meters) above the ocean's surface will dwarf the existing port structure. Finding locations big enough to assemble the huge towers and turbines and handle ships that can deliver the hardware to offshore farms is the biggest hurdle for companies eyeing a slice of the emerging market, according to Jeff Grybowski, chief executive officer of Deepwater Wind LLC, which developed the first U.S. offshore project.
"Our real challenge is finding enough port space to fit these projects,'' Grybowski said Monday in an interview at the BNEF Future of Energy Summit in New York. Deepwater Wind used four ports to build the five-turbine, 30-megawatt Block Island wind farm off the coast of Rhode Island, he said.
Massachusetts has solicited bids for as much as 800 megawatts of offshore wind. Along the Atlantic coast, Massachusetts, New York, New Jersey and Maryland are targeting a combined addition of about 8 gigawatts of electricity from offshore windmills by 2030. States have begun refitting ports to handle the giant towers and turbines.