Biden unlikely to meet 2050 net-zero goal for transportation
Source: By Mike Lee, E&E News • Posted: Sunday, November 19, 2023
Researchers say President Joe Biden's climate policies will help the United States slash transportation emissions by midcentury. But they won't eliminate the planet-warming pollution.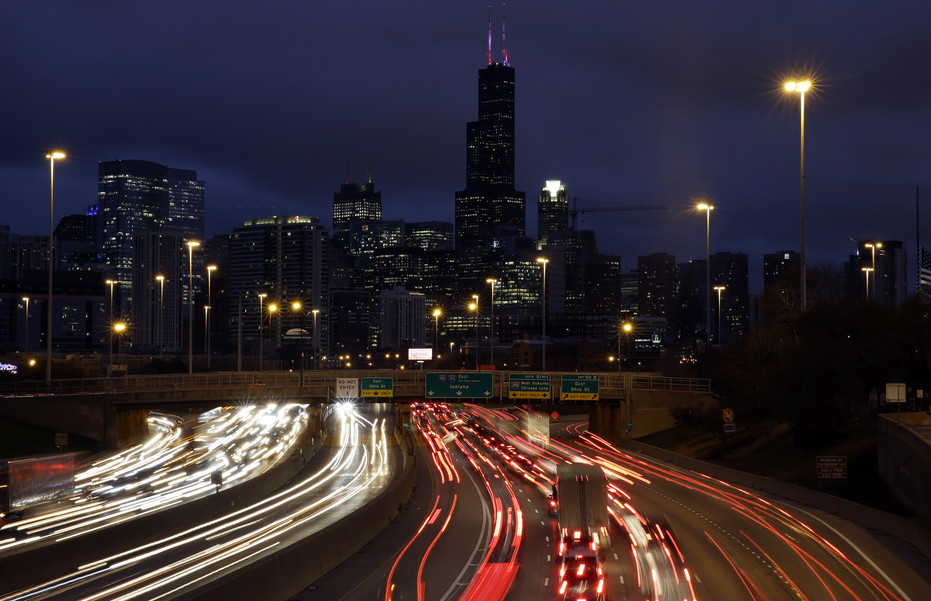 Traffic streaks across the John F. Kennedy Expressway at the start of the 2018 Thanksgiving holiday weekend in Chicago. Kiichiro Sato/AP
The Biden administration's plans to curb emissions from cars and trucks will go a long way toward eliminating climate-warming pollution from transportation.
But as designed, they won't completely eliminate those emissions by 2050, researchers said — leaving the White House short of its long-range goal of zeroing out that pollution by midcentury.
There likely will be a significant amount of emissions still being produced in 2050. Some of it will be from internal combustion vehicles that remain on the road, some could be from airplanes and other types of transportation that are hard to decarbonize, and a small amount could be from manufacturing the vehicles themselves. And as transportation increasingly runs on electricity, some will come from power plants used to fuel the new fleet.
"There has been truly massive progress in the U.S. over the last three years, and we're on a trajectory that's compatible with the U.S. achieving critical climate goals," said Colin Murphy, deputy director of the Policy Institute for Energy, Environment and the Economy at the University of California, Davis.