Atlantic's Biggest Offshore Wind Turbine to Rise This Week in US
Source: By Will Wade, Bloomberg • Posted: Sunday, August 6, 2023
Martha's Vineyard, Massachusetts, project that will power 400,000 homes makes progress amid industry turmoil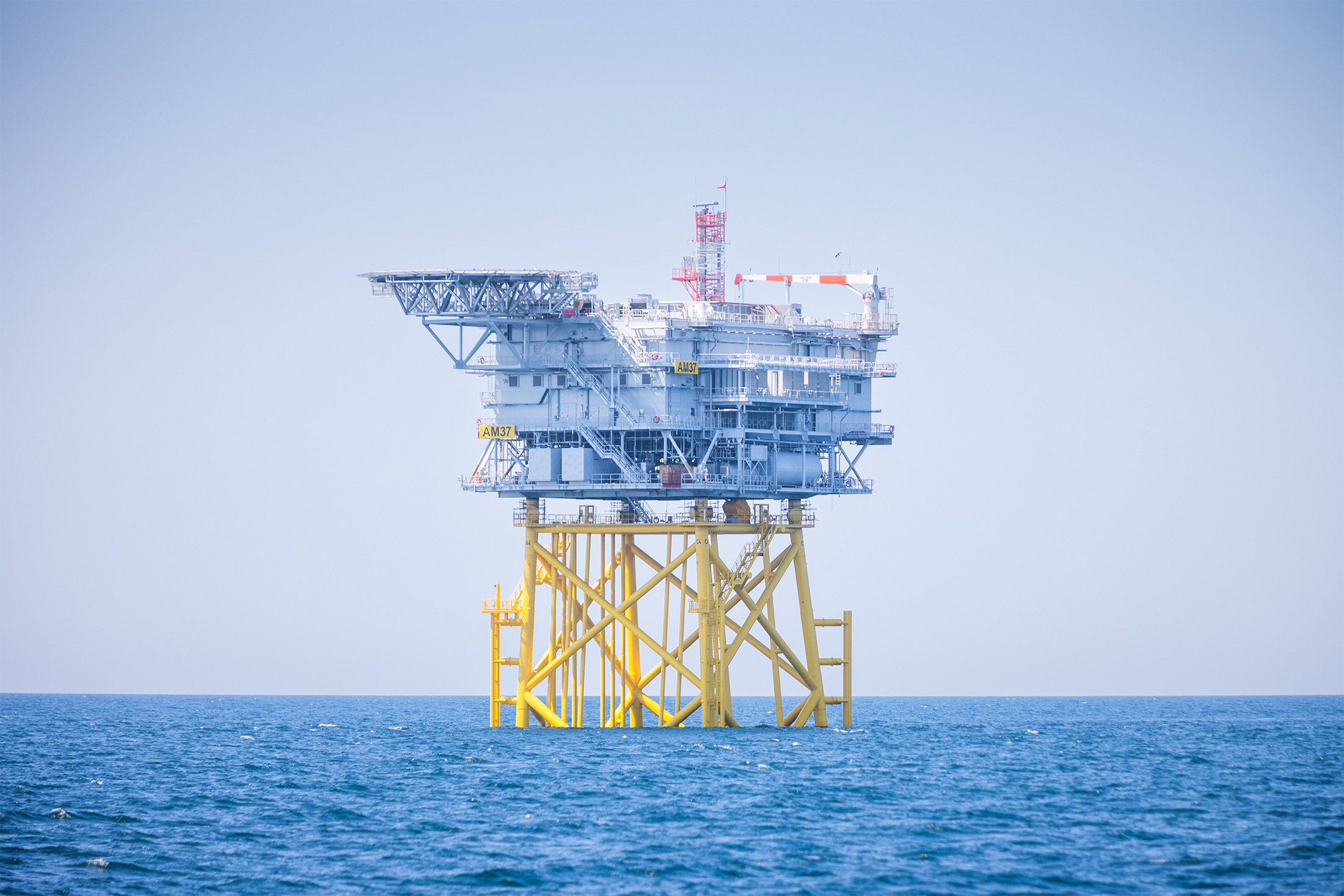 It's the first offshore power substation in the US and in October it is expected to start delivering electricity from Vineyard Wind, the nation's first commercial-scale offshore wind farm. By 2024, the project is expected to generate enough electricity to power 400,000 homes.
A few miles away are the first six monopiles, foundations affixed to the seabed that will hold the turbines, which developers, Avangrid Inc. and Copenhagen Infrastructure Partners, are set to begin attaching next week, said Sy Oytan, Avangrid's chief operating officer for offshore wind.
"Seeing the first monopile in the water was such a relief," Oytan said. "It was the point of no return."
The monopiles are the most tangible sign of progress for US offshore wind, but they come at a time when the industry is struggling. While construction on Vineyard Wind is ramping up, other projects have been stalled after inflation and rising financing rates drove up costs.
Developers are seeking to renegotiate power-delivery contracts they signed years ago, before surging component prices made the deals unviable. And some states are balking at the prospect of higher electricity rates from offshore turbines. That's why Oytan is so pleased this project is finally taking shape.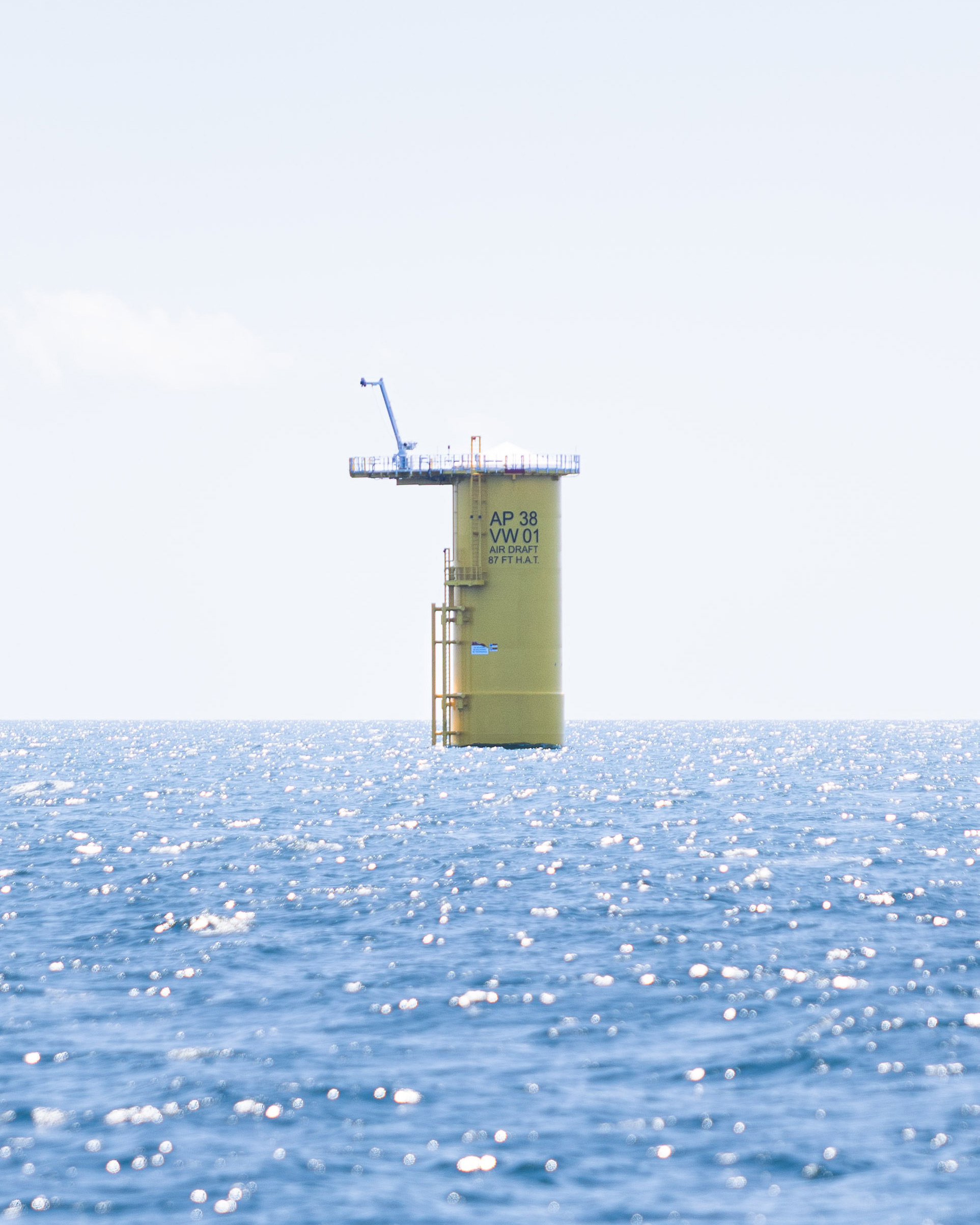 Read more: Planet-Saving Wind Farms Fall Victim to Global Inflation Fight
Strong, consistent winds combined with shallow water make the US Northeast one of the best places in the world for offshore wind, said Oytan. He was leading a tour of the site on the Captain John & Son IIWednesday, about two hours from Hyannis, Massachusetts, for about 75 lawmakers, environmental advocates, labor representatives and local community leaders. The 85-foot (26-meter) vessel was dwarfed by the substation, which is almost the size of a football field.
And that will look tiny compared to the 62 turbines that will be installed by early 2024. The General Electric Co. systems will each have about 13 megawatts of capacity and will soar about 850 feet into the sky.
They will be the biggest in the Atlantic, according to Eric Hines, a Tufts University engineering professor. And GE is expected to introduce even taller versions of its Haliade turbines.
"This is real," said Joe O'Brien, the political and legislative director for the North Atlantic States Regional Council of Carpenters. "Ten years ago it was hypothetical."
O'Brien represents some of the union workers who are eager to see the industry take off, and deliver high-paying jobs to the region. President Joe Biden has set a goal of 30 gigawatts of turbines in operation in US waters by 2030, and several Northeast and Mid-Atlantic states have established their own targets.
But those goals are threatened by the economic turmoil that's beset the industry. Avangrid agreed in July to pay $49 million to cancela power-purchase agreement for its 1.2 gigawatt Commonwealth Wind project, saying rising costs had made it unviable. Vineyard Wind managed to avoid those issues because it lined up supply deals before inflation drove up costs.
"There might be a little bit of a lull," she said. "It doesn't mean the industry isn't moving forward."
There are two wind farms in service in US waters now, one near Block Island, Rhode Island, that has five turbines and a total of 30 megawatts of capacity, and a two-turbine project in Virginia that has 12 megawatts of capacity. Both are viewed as demonstration projects that laid the groundwork for larger projects like Avangrid's 806-megawatt Vineyard Wind.
Besides the Avangrid project, another wind farm is under construction nearby, the 132-megawatt
South Fork project
east of Long Island, New York. The smaller project is a joint venture of Eversource Energy, a Massachusetts utility, and Orsted AS, a Danish energy developer, will have 12 turbines. It
began offshore
work in June and will probably be complete before Vineyard, though Avangrid executives expect their project will be able to deliver electricity to the grid earlier.
The emergence of offshore wind projects has brought together disparate groups, said O'Brien, the union official. Labor groups and environmentalist historically have found themselves in opposition. But looking around the deck of the Captain John & Son II, O'Brien pointed to the different groups of people who had all come to see the result of their years of effort promoting the offshore wind industry.
"Everyone wants this," he said. "Now we're all in the same boat."