An Oregon City Banned Natural Gas. The Gas Company Fought Back
Source: By Patrick Sisson, Bloomberg • Posted: Wednesday, April 26, 2023
Eugene's ordinance restricting gas hookups in new construction was set to be the state's first — until a local utility and its allies launched a $1 million counterattack.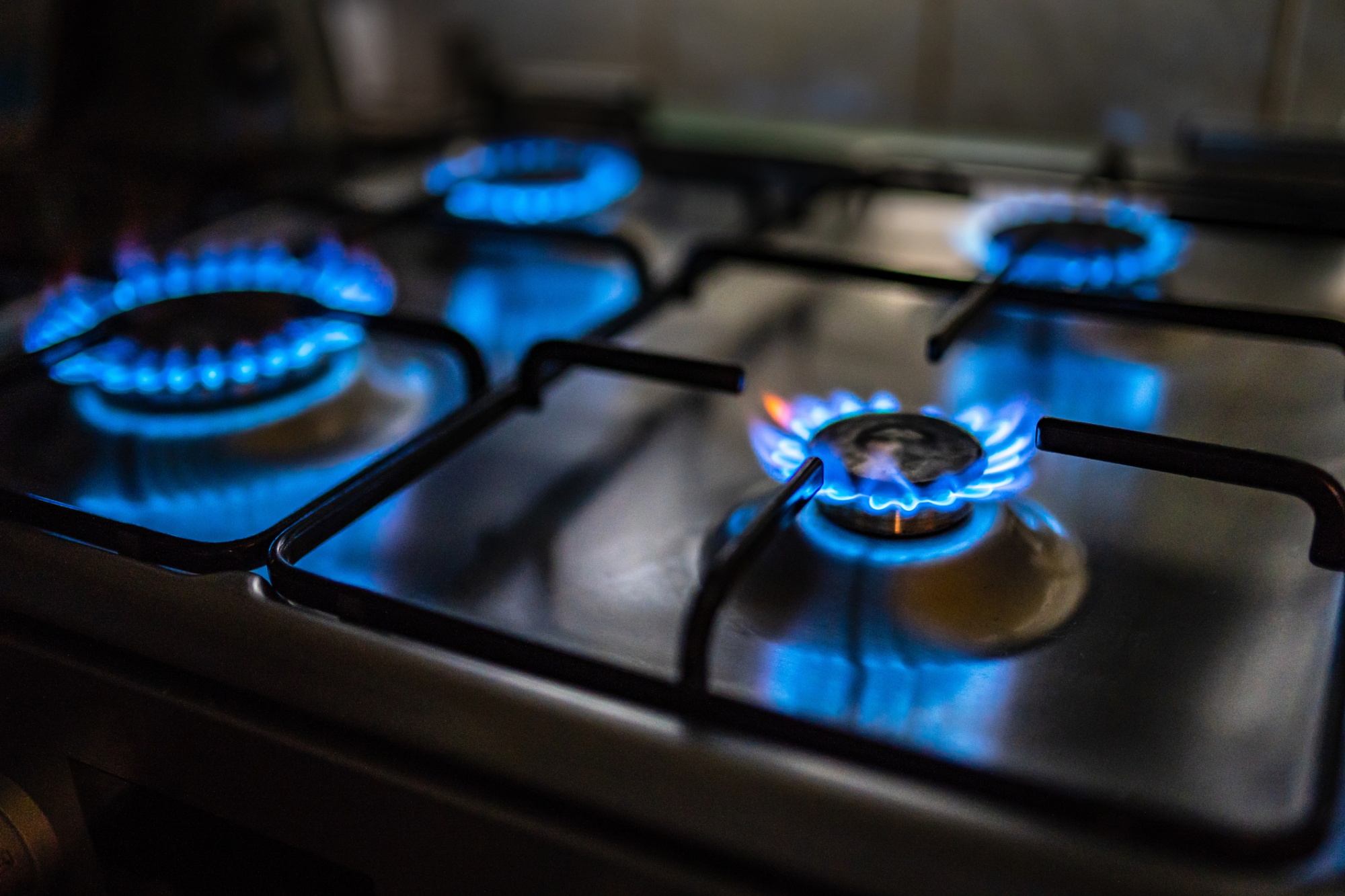 In February, when the city council in Eugene, Oregon, passed an ordinance banning natural gas hookups in new low-rise construction, local environmental groups cheered. This was a chance for the college town to take a step toward reducing carbon emissions, help support the state's climate action plan and make history as the first city in Oregon to pass such a law.
Mayor Lucy Vinis pushed for legislators to support the ordinance, which prevailed in a 5-3 vote. "There will be some joy in the community tonight," she said.
Now Eugene's ban is making news for another reason, after allies of Portland-based utility company NW Natural launched a rapid-response campaign to force a public vote undoing the legislation. The firm spent roughly $1 million to bankroll Eugene for Energy Choice, a group opposing the ban that started collecting signatures for a referendum just weeks after the council's action. Eugene voters are likely to decide on the ordinance's fate via a ballot measure in November.
The battle in the small Pacific Northwest city of roughly 175,000 people is being closely watched, as it could foreshadow tactics the fossil fuel industry will use to defeat municipal efforts to electrify buildings, cut emissions and improve indoor air quality.
The gas company's effort to push through a referendum is the first such example of this approach, according to Charlie Spatz, a researcher at the Energy and Policy Institute focused on fossil fuel companies. It comes as a recent decision from the Ninth Circuit Court of Appeals, which covers western states including Oregon, ruled that the pioneering gas ban in Berkeley, California, enacted in 2019, was unconstitutional due to preempting existing federal legislation. Opponents of the Eugene ordinance have said they're currently retooling their strategy with the Berkeley decision in mind.
A successful vote "would embolden other companies to put forward their own ballot initiatives," said Spatz. "It's the first of its kind, and could serve as a model for the industry."
The approach echoes Proposition 22, the California ballot measurethat ride-hailing companies Uber Technologies Inc. and Lyft Inc., along with other gig-economy allies, funded to pass labor laws valuable to their business model.
In a reflection of the stakes involved, the Eugene ordinance is also drawing high-profile defenders. On April 13, YES for Eugene, a coalition of local and national groups and climate leaders like Bill McKibben, announced their intention to defeat the referendum. Among those supporters: actress and environmental activist Jane Fonda.
"I am looking forward to working with the people of Eugene to oppose this anti-democratic attack on local leadership and to make sure every voter knows they have the opportunity to uphold this policy transitioning new homes to clean energy," Fonda said in a statement.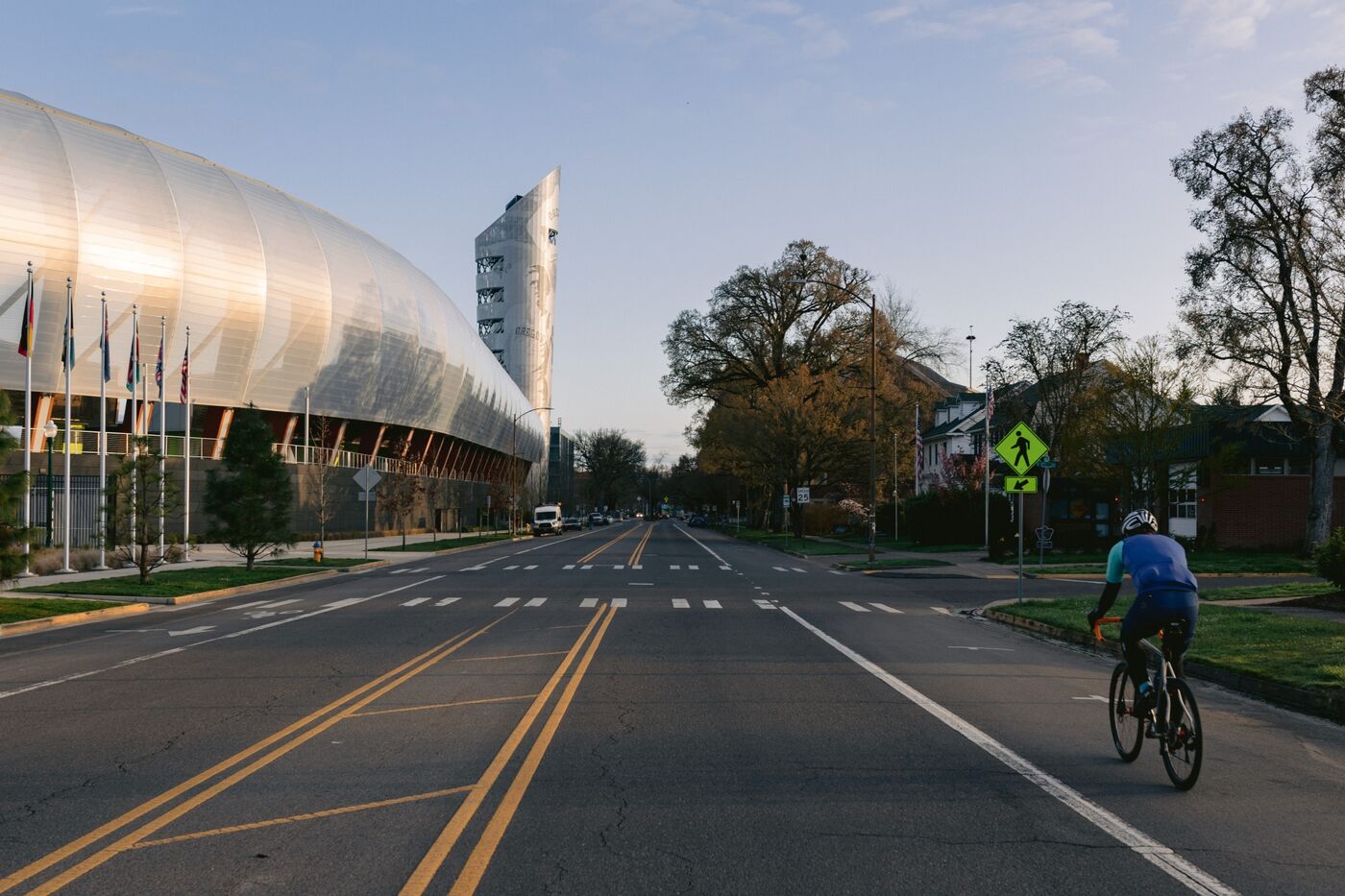 Eugene for Energy Choice, registered in Portland by the same law firm that manages NW Natural's political action committee, was funded by the utility to the tune of $954,080, or roughly 99% of its support.
"Eugene voters should have a say on the City Council's decision to ban gas in new homes," NW Natural spokesperson Dave Santen told Bloomberg CityLab, "which is why NW Natural supported a signature gathering campaign to get this decision on the ballot. This effort was not paid for by NW Natural customers."
Group spokesperson Anne Marie Levis said in a written response to questions that the group informally organized last year, and gathered 4,000 community member signatures on a letter sent to the city council in December opposing the ban. The organization's final tally of 12,000 signatures, as well as the support of groups like the local chamber of commerce, are an "authentic representation of the interest of the Eugene voters," Levis said.
Part of the push against the city's ban is procedural, she says.
"The city council didn't debate this in any detail," Levis wrote. "They had two public meetings, one the week of Thanksgiving and the second in mid-December, and the night that they passed the ordinance, the discussion was focused first on putting this on the ballot for a public vote, then in a surprise motion the ordinance was passed in less than 70 minutes."
Electrification and Resistance
The pushback from NW Natural comes as ordinances encouraging electrification and restricting gas hookups in new construction have swept the US. Currently, roughly 100 cities and states have such bans, said Sage Welch, a climate communications specialist and founder of the consultancy Sunstone Strategies, and roughly one in five Americans lives in a place that has passed some kind of building decarbonization policy.
Other Oregon municipalities, including ​​Milwaukie, Corvallis and Ashland, are also considering bans.
"That's just really rapid uptake," said Welch. "At the end of the day, the American public is sold on the need for action on climate change. People want clean air, they want clean water, they don't want to be breathing in noxious gases in their homes."
But such city-led efforts now find themselves embroiled in a culture war that erupted over gas stoves in January, following widespread coverage of research into the health risks from the indoor air pollution they emit — and the prospect of future regulations limiting their use from the US Consumer Product Safety Commission.
Although ordinances such as those in Berkeley and Eugene would apply only to new construction, not existing homes, some conservative leaders and lawmakers have seized on the notion that the stoves themselves could be banned or confiscated, stoking fears of governmental overreach and visions of high-end ranges being pried from homeowner's hands.
Legislative allies of utilities and the American Gas Association have passed preemption laws in 21 states preventing municipalities from being able to enact their own bans. Fossil fuel groups have also run influencer campaigns and lobbied building code councils to delay the push towards building electrification.
"It's hard when we have moments like this, when we see our democratic process in Eugene and Lane County being effectively undercut and undermined by a few actors basically buying votes and being able to pay their way," said Jerrel Brown, an environmental climate justice organizer with the Eugene chapter of the NAACP.
Brown describes the Eugene ordinance as a "step toward climate justice." The venerable civil rights organization joined with Fossil Fuel-Free Eugene, a local coalition of environmental groups, in 2021 to encourage the city to meet its climate goals and speed building electrification. "It's always low-income communities, folks with the least power to do something, shouldering the burden" when health disparities emerge, Brown said. "This community is the canary in the coal mine."
For Eugene, that's Bethel, a west side neighborhood of mostly Black and brown residents surrounded by smokestacks and industry. Bethel residents also report elevated amounts of asthma and cancer. Pushing for the electrification ordinance is a small step to remedying this legacy of pollution, said Lisa Arkin, executive director of the Eugene-based environmental justice group Beyond Toxics.
During the campaign for the hookup ban, Beyond Toxics released a video about the indoor pollution associated with gas stoves, using footage shot with a gas imaging camera. Burning natural gas indoorsreleases volatile organic compounds like benzene and toluene, which are toxic and have been linked to cancer; a highly cited studyfound that 13% of childhood asthma cases in the US were attributable to gas stove use.
Stepping on the Gas
The intensity of gas industry's effort to defeat Eugene's ordinance is also a reflection of the precariousness of its position. As with many utilities, NW Natural's gas lines are concentrated in dense, urban areas, which also lean more liberal in their politics — especially in Oregon. It's not close to meeting its emissions reduction targets, and a suite of sustainable building legislation is being considered in the state legislature. Oregon has recently pushed back against gas infrastructure, including a successful 15-year campaign to stop the proposed Jordan Cove liquified natural gas terminal, which concluded in 2021.