A Utility Wants to Build America's Largest Wind Farm—And Get Customers to Pay for It
Source: By Jim Polson, Bloomberg • Posted: Friday, March 30, 2018
On the gusty Oklahoma Panhandle, a fight is escalating over a $4.5 billion wind power project that stands to reshape the way Americans pay for clean energy.
Across 300,000 acres (121,206 hectares) utility giant American Electric Power Co. is trying to pull off something no other company has attempted at this scale: It wants to build the nation's largest wind farm — and it wants up-front guarantees from regulators that customers will pay the bill.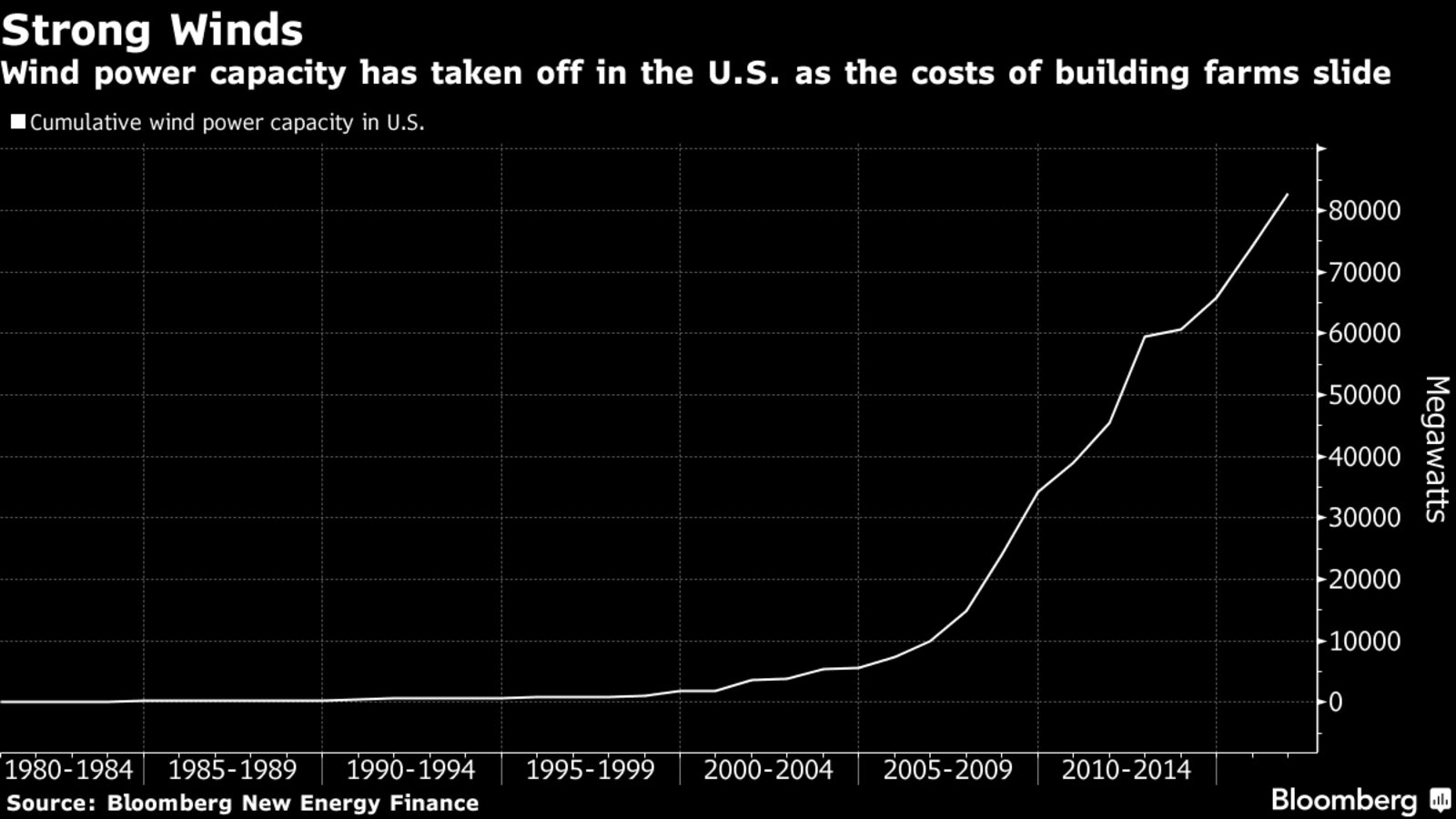 The plan calls for tapping a financial model that utilities have long used to build nuclear, coal- and natural gas-fired plants: by tacking costs — plus a profit — onto customers' bills. More recently it's become a popular way to build wind and solar farms. But American Electric is testing the limits by asking regulators in four states for permission to use the strategy for a sprawling project almost twice the size of Singapore.
If American Electric fails in its quest, an entire industry that's counting on the model for growth may suffer a blow, said Alex Morgan, a wind energy analyst at Bloomberg New Energy Finance. At that point, she said, "Maybe the next step is smaller projects."
American Electric is already having a tough time securing approvals. Critics have assailed the project as a potential boondoggle, saying customers could be stuck with the bill if things fall apart. In February, an administrative law judge in Oklahoma advised state regulators to reject American Electric's request. The company also needs approval from the three other states where it wants to recoup costs from customers: Louisiana, Texas and Arkansas.
Kit Konolige, a utilities analyst for Bloomberg Intelligence, cautioned it's too early to count out the project, called Wind Catcher. But the unprecedented size of the 2-gigawatt development — which would power about 800,000 homes — makes the outcome difficult to handicap, he said.
"If it was going to be dead on arrival, they wouldn't have proposed it," Konolige said.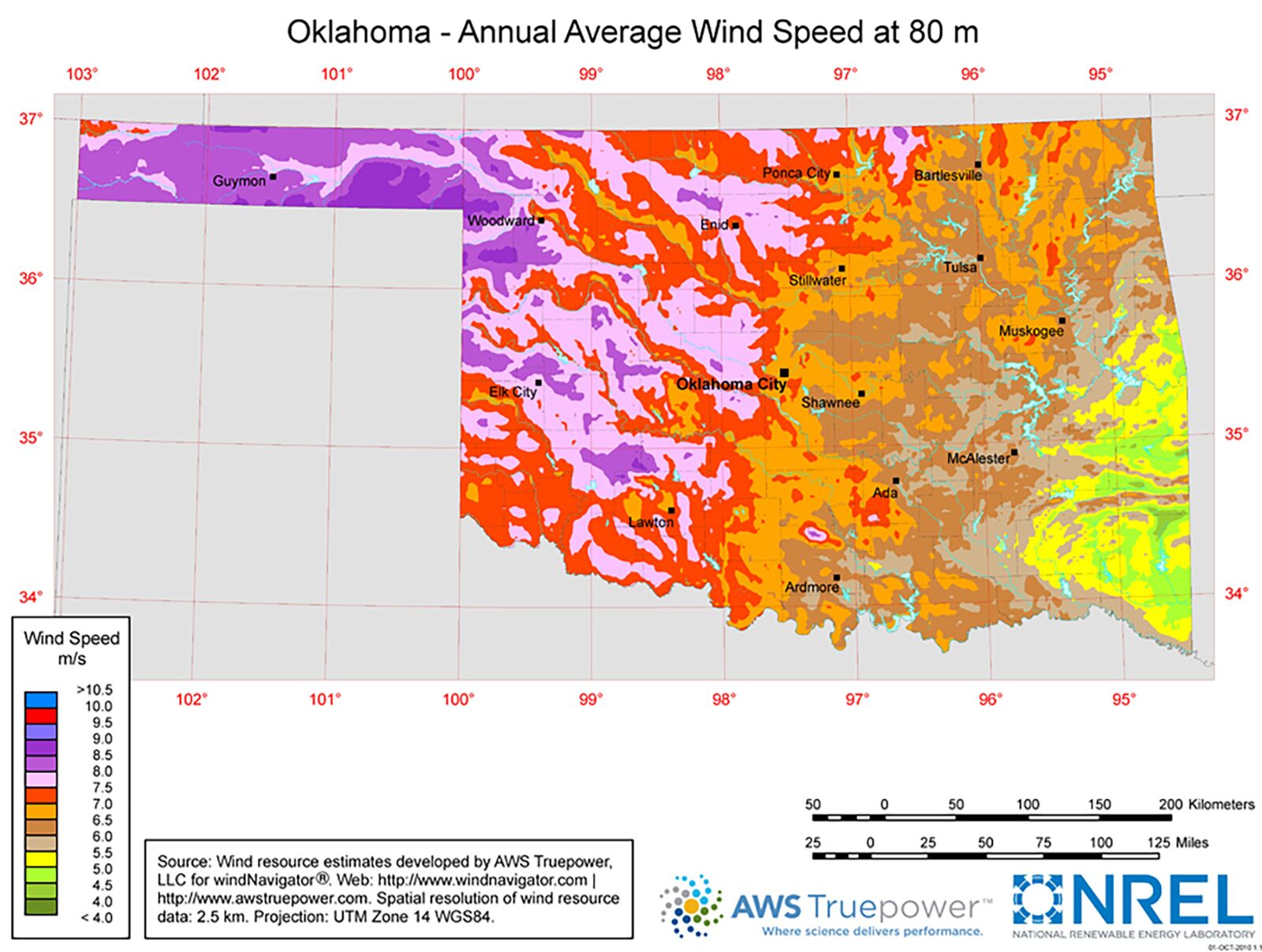 American Electric, which owns utilities serving 11 states, says the wind farm is a good deal for customers. The cost to build it would be cheaper than running natural gas-fired plants, thanks to the Panhandle's powerful winds and federal tax credits. Once finished in 2020, Wind Catcher will spur $6 billion in customer savings over the next quarter century, the company said.
"This project should be a no-brainer," American Electric Chief Executive Officer Nicholas Akins said in July during a call with analysts.
Skeptics including Oklahoma Attorney General Mike Hunter are unconvinced. They say American Electric's cost projections hinge on unproven assumptions, and they criticize the utility owner for not soliciting other bids before agreeing to buy the wind farm from the builder, Invenergy LLC. When American Electric offered to guarantee at least $163 million in savings to Oklahoma customers, Hunter scoffed.
"Lipstick on a pig," he said in an interview.
Nuclear Example
American Electric is not the first utility owner to seek regulatory consent to charge customers for a big wind project. In 2016, Warren Buffett's MidAmerican Energy Co. won approval to recoup costs for a $3.6 billion wind project. At up to 2 gigawatts, it could be as big as Wind Catcher. But MidAmerican's project is actually a collection of smaller wind farms spread across multiple sites. American Electric's would be a single, massive one.
Plus, the Wind Catcher project includes a 360-mile (579-kilometer) transmission line to ship the power east from the Panhandle to Tulsa, Oklahoma, and beyond.
That magnitude raises risks for customers, said Heidi Marie Larson, a senior manager at the consulting firm ICF International Inc. She pointed to a failed nuclear project in South Carolina by Scana Corp., which left the utility and its partner in the project, state-run Santee Cooper, saddled with debt. Customers, meanwhile, were left paying for half-finished reactors.
In the case of Wind Catcher, customers come out ahead if American Electric can pull it off, Mark McCullough, the company's executive vice president for generation, said in an interview.
"It's a big project," McCullough said. "But the customer's monthly bill will be lower as a result."