A Solar Firm That Targets Low-Income Homes Its Rivals Won't
Source: By Chris Martin, Bloomberg • Posted: Friday, January 19, 2018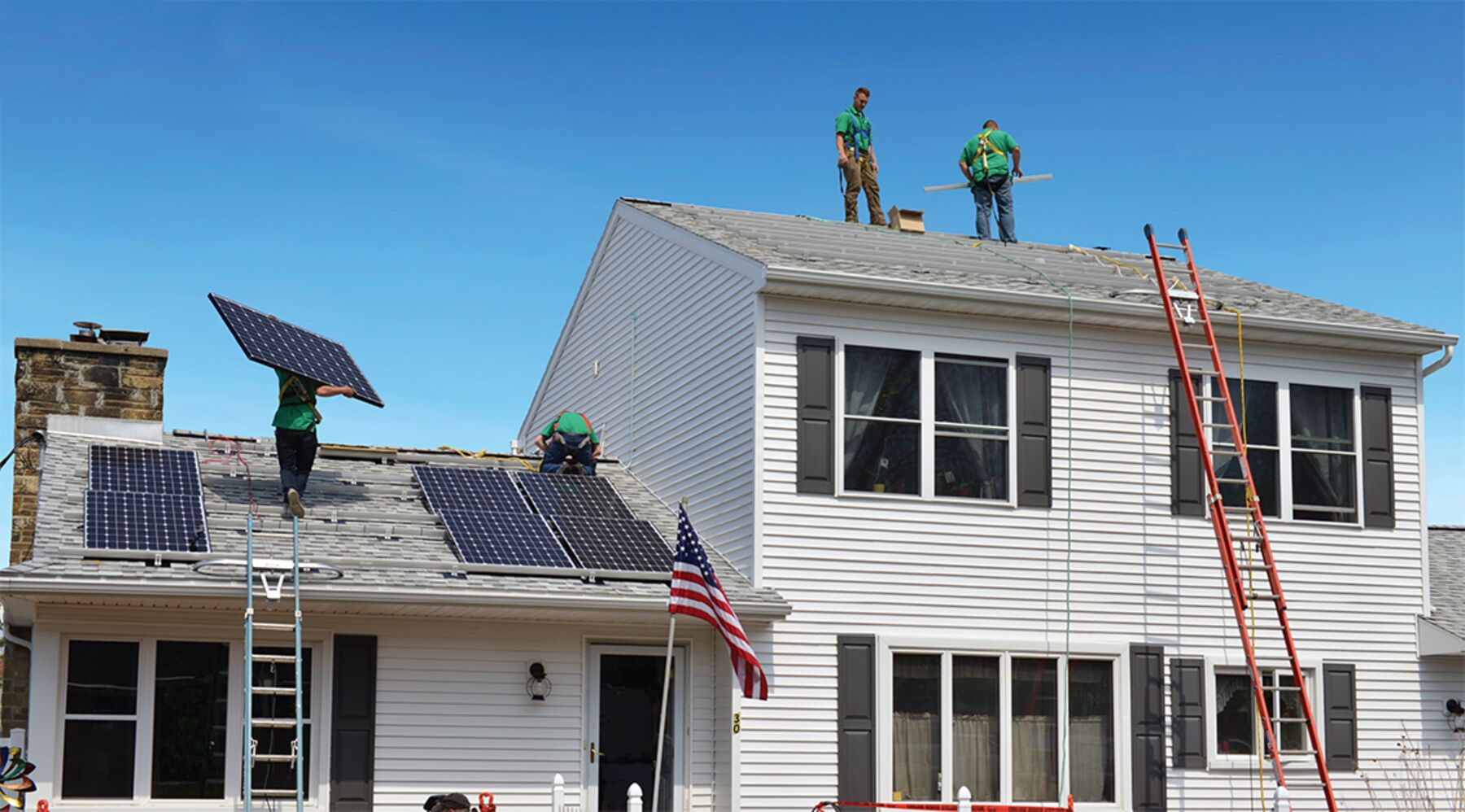 PosiGen's rooftop solar system. Source: PosiGen LLC
A Louisiana rooftop solar company is betting on a segment of the U.S. that its rivals have largely ignored: low-income households.
PosiGen LLC won 80 percent of Louisiana's rooftop solar market and helped rebuild blighted parts of New Orleans after Hurricane Katrina. Its strategy: Target the low-income neighborhoods that other installers avoided. The firm spread to Connecticut three years ago and is now expanding in Minnesota and New Jersey. Chief Executive Officer Thomas Neyhart expects to add as many as 3,000 homes this year.
Larger rivals including Sunrun Inc., Vivint Solar Inc. and Tesla Inc. used no-money down solar leasing to popularize rooftop power systems, but focused on consumers with high credit scores who generally had relatively higher income. PosiGen is aiming at the rest of the market.
"We want the people on disability, the people living paycheck to paycheck," Neyhart said in an interview at Bloomberg Headquarters in New York. "They're the ones who can benefit the most from $50 off their monthly utility bill."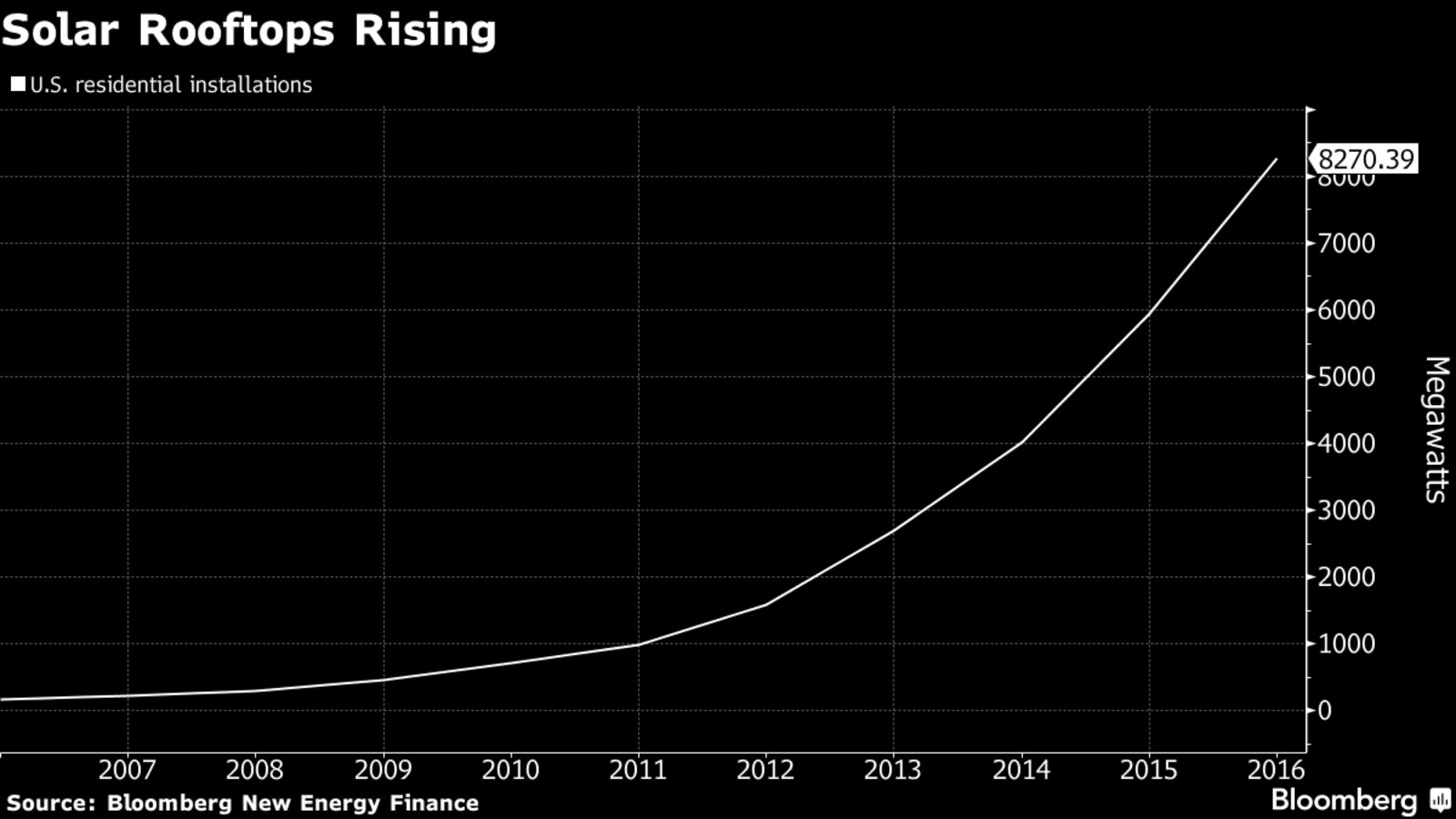 That strategy comes with a disadvantage: raising financing is sometimes a challenge because some banks and Wall Street are leery about PosiGen's revenue, which depends on monthly payments from low-income customers. Neyhart counters that he's had just 47 defaults out of almost 13,000 homes. That's less than 0.4 percent and compares favorably with better-known installers that target the high end of the market.
Neyhart has shifted focus to seeking funding from private equity, family offices and other investors with an interest in solar energy or community development. He recently lost a $100 million tax-equity financing after the tax reform law reshaped the landscape.
Credit Checks
While the major installers' customers typically have average FICO scores above 700, PosiGen doesn't check credit scores of prospective customers. That leaves a large target market, just for them.
"Solar companies prioritize the most worthy at the expense of serving the broader market," said Hugh Bromley, a solar analyst at New Energy Finance. "By not doing credit checks, they're working without competition."
In Connecticut, PosiGen worked with the state's Green Bank to start a "Solar For All" program to reach low-income households in Bridgeport, Hartford, New Haven and New London. PosiGen has installed more than 1,300 systems under the incentive program, about 30 percent of the state's rooftop power market, said Kerry O'Neill, vice president of residential programs at the bank, said in an interview.
"PosiGen was the only game in town for years," she said in an interview. "It's been a very comfortable fit." Other developers including Sunrun have recently begun offering solar power in Connecticut to low-income homeowners through the program.
Standard System
PosiGen is expanding lease offerings even as the customers of larger rivals Tesla Inc. and Sunrun Inc. are choosing to borrow money over leases.
Part of PosiGen's strategy is controlling costs with a standardized, 6.2-kilowatt installation, a flat universal fee of $79.99 a month and a simple contract that's easy for customers to digest. Employees also meet with church groups and neighborhood organizations to identify potential customers. A few months after an installation is complete, the company offers to help organize a "Power Party," where new customers can talk up their rooftop systems, and the savings on their utility bills, to neighbors.
That's helped PosiGen develop an industry-leading referral program — 40 percent of all sales — and one of the lowest customer-acquisition costs in the U.S., according to Bloomberg New Energy Finance.
After Minnesota and New Jersey, Neyhart is considering expanding into two additional states.
"Cash is the only thing that's holding us back," he said.